BOTOX and Juvederm Filler
In Chatsworth
Look Younger & Feel Better
Call & Ask for Our Weekly Specials
$12 Per Unit
BOTOX Special
*In order to qualify, please mention this coupon when scheduling your appointment.
★ ★ ★ ★ ★
I've been a patient of Dr. Yury Bershadsky for 20 years. He's been great to me and very patient with me. The staff is wonderful. They all have smiles and talk to you and explain what's going to be done.
I went to Dr. Bershadskiy to get my root canal done. Not only that he saved my tooth from removing it, the whole prosecute was quick and painless
I've been going to LA Dental office since 1999. Dr. Bershadsky is the best Dentist in town! He just placed an implant and I feel great. The office staffs are very thoughtful and kind, I highly recommend him to everyone.
Dr.Jury Bershadsky performed for me crowns for front teeth. It is a big difference between what was before and after. I'm a different person, I can smile, my teeth are so beautiful now, I appreciate very much for this great work done for me, I definitely would recommend Dr.Jury Bershadsky for all my friends and relatives. Thank you very much!
Very nice and caring doctor. I had implants placed by Dr. Bershadsky. Amazing!! It was very quick and painless. Had no pain or problems after the surgery. His staff is awesome!! They are so kind and careful making you feel very safe and calm. I am coming back for some cosmetic work and bringing my entire family.
Dr. Yury Bershadsky
Dr. Bershadsky is recognized as one of L.A.'s leading dentists for cosmetic dentistry and dental implants. An honorary graduate of prestigious Northwestern University Dental School, Dr. Bershadsky is also certified by the California Implant Institute in advance bone grafting, surgical placement, and restoration of dental implants and is recognized as one of L.A.'s leading dentists for cosmetic dentistry, veneers, crowns, implantology and pain-free relaxation dentistry.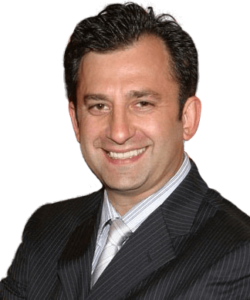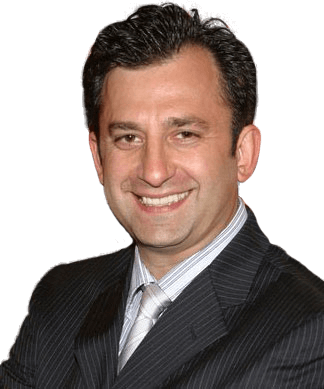 Dental Applications of Botox
Botox is well-known for its cosmetic uses in the dermatologist's office. What's less widely known is that dentists use it in their treatments too! From relieving jaw pains to perfecting a smile, Botox is a treatment many dentists favor.
Treatment for TMJ
The various pains that arise from temporomandibular joint dysfunction (TMJ) can be debilitating. When the muscles surrounding the jaw joint feel tight and the natural movement of the jaw is restricted, a person may experience earaches, migraines, facial pain, and more. In order to reduce this pain immediately, Botox is used as a muscle relaxer. It's an effective treatment, sometimes eradicating pain for months on end.
Treatment for Bruxism
Bruxism is the condition that involves excessive teeth grinding and jaw clenching. Essentially the act of chewing without food, bruxism can cause wear and tear to the teeth, jaw, and mouth. As this condition continues, restorative dental treatment becomes necessary. While the restorative treatment is certainly a good choice for the future, an immediate solution for dentists is often a Botox injection. This treatment effectively relaxes the jaw muscles and reduced their impact on the teeth and mouth.
Cosmetic Dentistry
Dentists appreciate and the health applications of Botox and make frequent use of it. However, there is no denying its cosmetic usefulness. That is why they sometimes combine Botox with dermal fillers in cosmetic dentistry. This strategic combination uses the gel-like dermal fillers to smooth skin while still giving the patient complete smiling capabilities. This is part of creating a beautiful smile, a service cosmetic dentists pride themselves on.
WRINKLE TREATMENT & FILLER INJECTION
The first signs of aging are often wrinkles around your eyes, forehead, cheeks, and lips. Wrinkles are a normal feature of the human face. But many people feel wrinkles make them look tired or older.
To reduce the appearance of wrinkles, some people choose to have injections (shots) of botulinum toxin. These injections are often called by their brand names, such as Botox®, Dysport® or Xeomin®. The injections relax certain muscles in the face, and certain wrinkles become less noticeable for a period of time.
Over time, your skin loses elasticity, which contributes to moderate to severe parentheses lines and wrinkles around the nose and mouth. While serums and creams work on the skin's surface, Juvederm adds volume to smooth these lines and folds, to help give you the subtle, long-lasting results you want. With Juvederm, the injection process takes only about 15 minutes and results are immediate. Plus, there's minimal recovery or downtime. So you can step into your doctor's office for treatment and step right back into your life.
LA Dental Arts Services
Quality and Affordable
Family & Cosmetic Dentistry
L.A. Dental Arts is a Chatsworth based family dentist practice that treats patients of all ages. We are committed to delivering the highest quality dental care and do so using state-of-the-art dental equipment. We are a cosmetic dentist that offers services like checkups, teeth cleaning, crowns, veneers and more.
---
We also perform emergency dentist services that include bonding, root canals, crowns, and bridges. As a local dentist, we create lifelong relationships with our patients and their families and work to ensure that they receive treatments in a comfortable and relaxed environment.
Dr. Yury Bershadsky and our staff invite you to schedule an appointment by calling 818-709-6713 and experience why our patients think L.A. Dental Arts is the best dentist in Chatsworth.
NEW PATIENT SPECIAL: $49 Dental Cleaning!
Includes Exam, X-Ray, and Cleaning!
*Valid for New Patients Only. In order to qualify, please mention this coupon when scheduling your appointment.